HEY YOU, READ THIS!
After experiencing Wizzywig and Macedonia, Ed Piskor's Hip Hop Family Tree looks to be a surprising departure. And what I've read so far about the book, exploring the origins of Hip Hop through the medium (and connections) of comicbooks, it's probably his most personal work – and most creative. I kept seeing this title on a few Best Of 2013 lists, but it didn't stick in my brain until I came across the following cover for Fantagraphics' Free Comic Book Day release: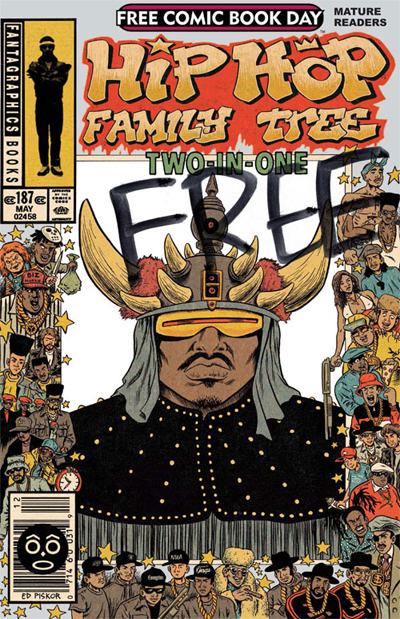 Come on. That's brilliant.
There are soon to be two volumes worth of material covering 1975 thru 1983. You can find more info in the links above and below. A definite must read.
boingboing.net/2012/01/10/brain-rot-hip-hop-family-tree.html
edpiskor.tumblr.com
www.edpiskor.com