Grant Morrison. If only he knew…
From the lettercolumn of Animal Man #2 (Oct'88), Morrison's first work in American comics.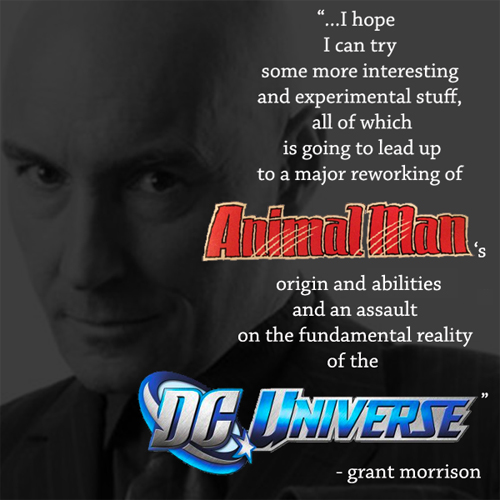 Although these words were written in 1988 and concern his goals for the title alone, expand his words beyond 1988, and beyond the Animal Man comic, and we can use them to create a connection – a road map – from that earliest DC work to the upcoming reality-bending project titled Multiversity.