The Daily Rios Digest for December 31st, 2022: Krypto and Streaky cause headaches for Supergirl in Wednesday Comics. Celebrating Stan Lee's 100th birthday. A trip to the ER. And more! (1:02:32)
TIMESTAMPS:
(00:00) Today in History: December 26, 1997: Spice World
(02:39) Happy 100th Birthday, Stan Lee!
(12:02) Wednesday Comics: Supergirl
(35:26) A Trip to the ER
(54:42) My 500 Comicbook Goal Challenge: Final Count!
peter@thedailyrios.com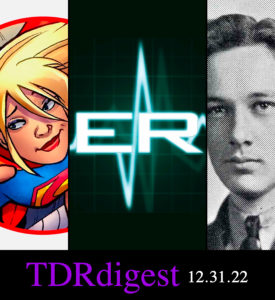 Podcast: Play in new window | Download (Duration: 1:02:32 — 57.8MB)
Subscribe: RSS